Hey all,
We've been having so much fun this month!  Our last two rides had us visit Walden Pond and Castle Island.  The great energy and people who rode with us have made these rides nothing but spectacular! Our ride home from Walden was cushioned by beers and snacks after our gang of sweaty city slickers took over a small unassuming bar in Concord.  Yesterday's Castle Island ride turned into a leisurely "nap ride."  The heat did not allow for much exertion – even after dipping into the cold waters of Carson Beach and slurping ice cream at Sullivans.  Thanks to all that came out on the ride yesterday, we know it was a scorcher!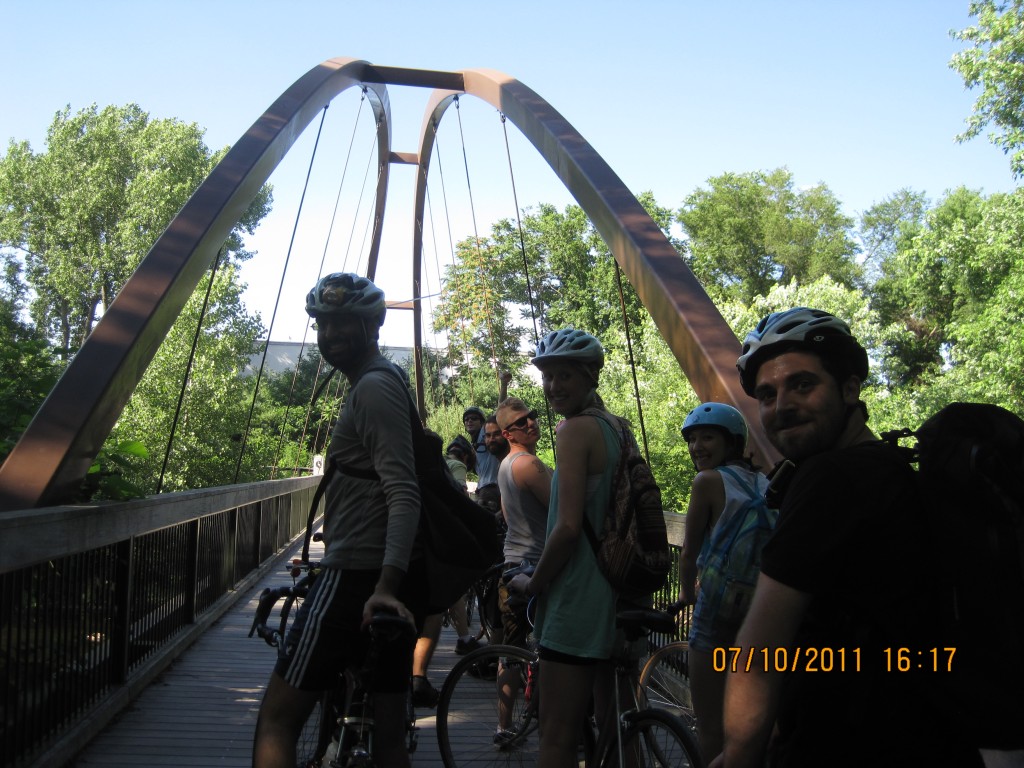 Our next ride this Sunday will tour the Emerald Necklace;  details on the route and our stopping points will roll out tomorrow.  This will be a great ride for people who are new to urban biking and are looking to get their bearings before hitting the streets.  Fun Fact alert: Not only does the Emerald Necklace have many bike pathways, but it is the only intact linear park system in America!  The necklace is comprised of 6 linear parks crafted by civic visionary and landscape architect, Frederick Law Olmsted.   Come out.  It'll be historical and fun. Afterward you can say that you toured the only intact linear park system in America.
For more information on this ride, and to tune up your bike stop by our Open House tomorrow from 6-9!  We also will be at this Saturday's Allston Farmers Market from 11am-3pm.
Happy biking, and stay cool.