Heya Commonwheelers! we've got a ride the week!
We're hosting a last ditch let's-bike-to-the-beach-trip to celebrate the end of Summer — TOMORROW — Monday September 5, 1pm to 10pm, off to CRANE BEACH in Ipswich.  If you've ever been up there, I'm sure you can agree it's the greatest beach/dunes/peninsula/pine forest reservation in all of the North Shore.
here's the scoop:
To get all the way up to Ipswich, the plan is to combine bikes and trains. We're going to hop the MBTA commuter rail Newburyport line leaving North Station at 1:30pm, which will drop us off at Ipswich Station at 2:20.  From there it's a short and scenic 5 mile ride to the beach (zero stoplights!) (*see the MapMyRide link below*).  We'll even pass the awesome Russell Orchards to possibly grab some pie, berry wine, and cider donuts… yum!
The return tip will be just as easy, as we're booted off the beach at sunset, and then have the leisurely ride to Ipswich center where we can get some fried clams and IPA pints and wait around for the 9:12 pm train back to North Station, arriving in Boston at 10:01 pm.  If that's too late for ya, you can always leave the beach early to hop the 6pm train from Ipswich, or make the 14 mile trek out to Beverly to catch the 8:05 train.
Either way, here's some links to help you plan:
MapMyRide — Ipswich to Crane Beach
MapMyRide — Crane Beach to Beverly
if this becomes difficult, you can always give a call to Galen at 703-395-4232 and he'll help guide the way.  And if you choose to drive or otherwise find transportation, give a call and we'll meet you at the beach!
So Happy Labor Day CWheelers! get out there and enjoy one last day of summer fun.
-CW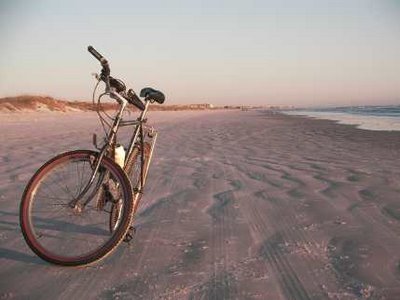 *also bring $13 for the train, it's 6.50 each way, and you'll need monies to make this happen*