Come out and enjoy a fun group ride to Drumlin Farm — We're going to check out a bunch of little baby sheep and see their moms get sheared at the WOOLAPALOOZA festival!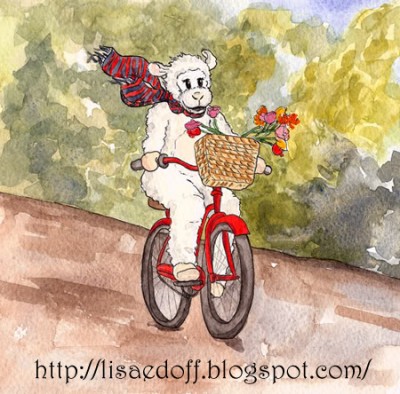 Woolapalooza: "It's a sure sign of spring—time to shear the sheep! Come join the fun on March 31, 2012, from 10am to 4pm, at Woolapalooza. Bask in the beauty of Mass Audubon's Drumlin Farm, the perfect setting to delight in all things sheep. Festival highlights include Drumlin Farm's new spring babies, sheep shearing and sheepherding demonstrations, hands-on activities for all ages, and all natural, locally grown and harvested Drumlin Farm food. Local fiber artisans will offer demonstrations and sell their handmade products. Follow the "Sheep-to-Sweater Interpretive Trail" to learn how fleece on a sheep becomes the warm woolen sweater you wear."
That sounds AWESOME! herding demos, "new spring babies", wool artisans and farm fresh food!
here's their site: http://tinyurl.com/d6suw9
And, even better, if you ride with us you can get the member rate for the day, at $9, saving just about 20% on the entrance fee — CommonWheels is signing up by the end of this week, so please let us know asap and we'll put you on the list.
and of course traveling to the farm is FREE since we're BIKING!
We'll be meeting up around 11 am from Union Sq in Allston, right outside the Jackson Mann Center, and leaving promptly at 11:30ish.
Show up early to go over your bike for a quick tune-up. we'll have the CommonWheels tools with us
(the ride goes a bit more than 10 miles each way, 1.5 hours of riding)
TO GET THERE
here's a map of Union Sq in Allston:http://g.co/maps/d2ryc
here's a map of Drumlin Farm: http://tinyurl.com/7o5vono
It'll be a light and slow easy ride, following along the Charles River most of the way
we'll have a ride map up shortly showing the exact route
this is our first ride for the CommonWheels season.
**our next ride is April 9th — to Lanes & Games in Arlington for candlepin bowling.** keep an eye out for all sorts of fun trips and events all season.
your bike looks fun, are you into group rides?
Ride Good,
CW