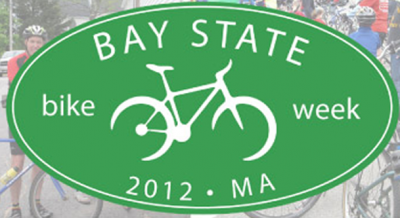 It's Bike Week!  We've got a TON of stuff on the calendar:
Saturday May 12th: Allston Village Farmer's Market, 11am – 3pm, it's Allston's first farmer's market of the season, on the corner of Brighton Ave and Cambridge St (Union Sq in Allston, right outside Jackson Mann Community Center).  Come by to grab some fresh produce — and CW will be there with tools and stands and free helmets for folks in the community!
Sunday May 13th: The Christina Clarke Genco Memorial Ride , 8am to 3pm, a fantastic ride around Newtown. Funds raised on this ride will benefit Habitat for Humanity and and Bike & Build.
Monday May 14th: Rush Hour Race!  7:45am to 10am.  What's the fastest way to get from Davis Square to Kendall Square? Join local celebrities as they "race to work" using three modes of transportation (bike, car, and the T).  Hosted by LivableStreets and Somerville and Cambridge Bicycle Committees
Wednesday May 15th: CW Open Shop,  5:30pm until dusk, on the corner of Union Sq in Allston (in case of rain event will be TBD).  We'll be there with stands, tools, and know-how to help you get your wheels rolling!
Thursday May 17th: Bike and Bowl! 6pm – 8pm, until 11pm. CW is leading a ride around the city out to Castle Island and ending up at Kings Bowling Alley in the Back Bay. We're meeting at Copley Sq at 6 (leaving at 6:30), riding along the river, harbor, and through the South End before making it to Kings at 8pm for bowling and beverages.  Plus there's Karaoke!
Friday May 18th: Bike Friday at City Hall Plaza, 7am -10am, join your fellow local bike commuters as they ride from destinations all around the region converging at Boston's City Hall for free breakfast and tons of smiles.
Sunday May 20th: Allston/Brighton's D-14 Child Safety Day, 10am – 2pm, at 301 Washington Street.  It'll be featuring a CW-hosted Bike Rodeo and Obstacle Course, with free helmets and a few kids bikes to give away, and free ice cream and hot dogs  and a moon bounce and tons of prizes!  Bring your kid, or your inner-kid, out to a great day in Allston.
SO MUCH BIKES!  These are great opportunities to get out and ride with others. In our opinion, there's nothing quite as fun as a good group ride.
and of course every week is bike week for CommonWheels, so keep up with us and we hope to see you at all our happenings all season long.
-CW